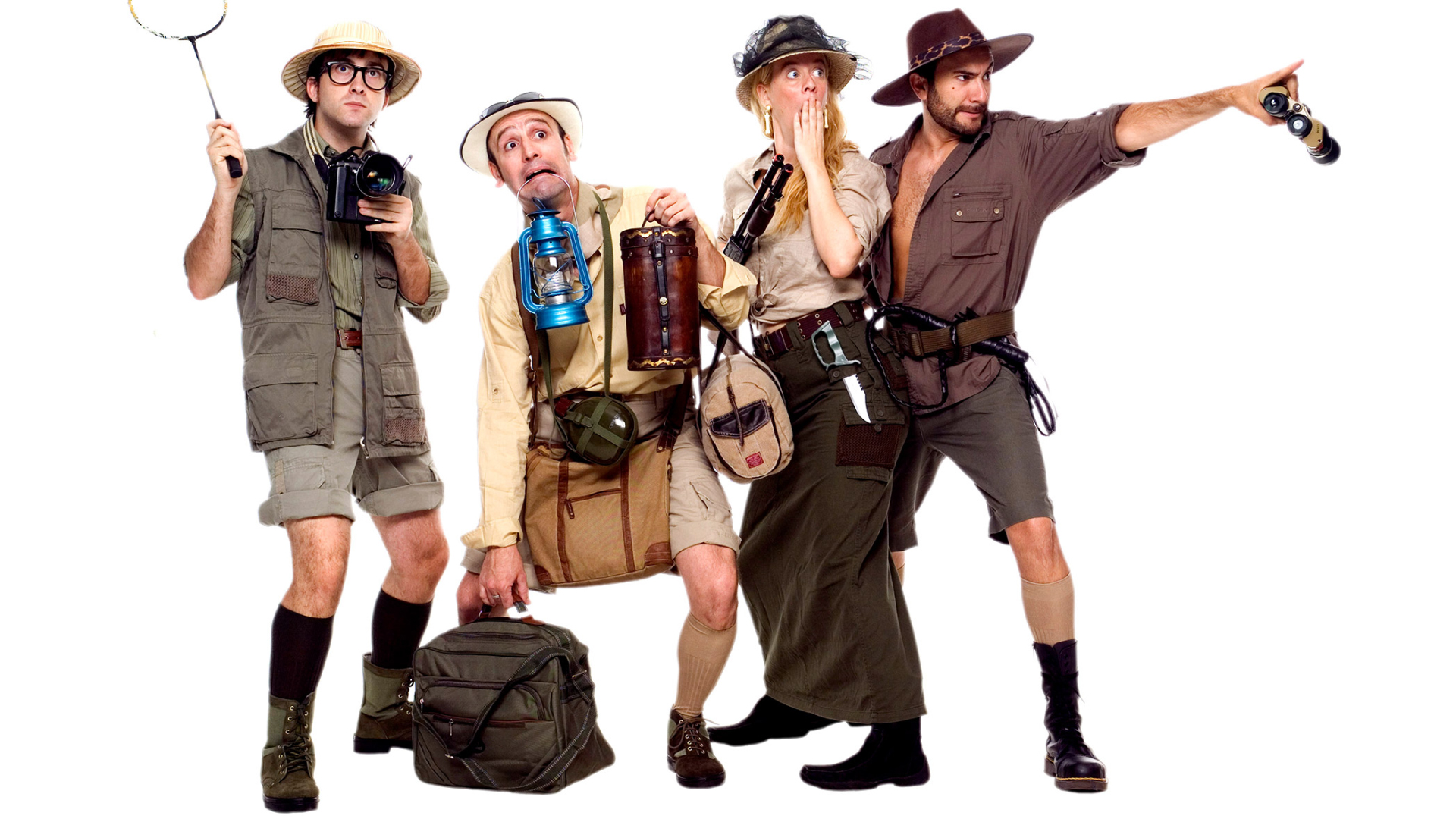 Deep in the jungle, some intrepid and crazy explorers face a very silly adventure. Their mission is to capture an exotic animal that is going extinct for the ZOO of a large city.

The wacky antics of the protagonists lead into a visually stunning adventure in which the apparently idyllic surroundings become a trap crawling with strange animals. Birds, mammals, reptiles and insects soon make life impossible for the heroes of the expedition.

Yllana has created another spectacular show for all the family, bringing his personal comic vision of the world to the eternal conflict between man and nature. Continuing its quest to investigate the theatre of mime further, in Zoo the company looks more deeply at the boundaries between man and animal and the recreation of savage nature, ideas that have been in other shows by YLLANA, although always as isolated elements.

In Zoo no-one can escape from the clutches of laughter.

Let the adventure begin!