YLLANA
comedy theater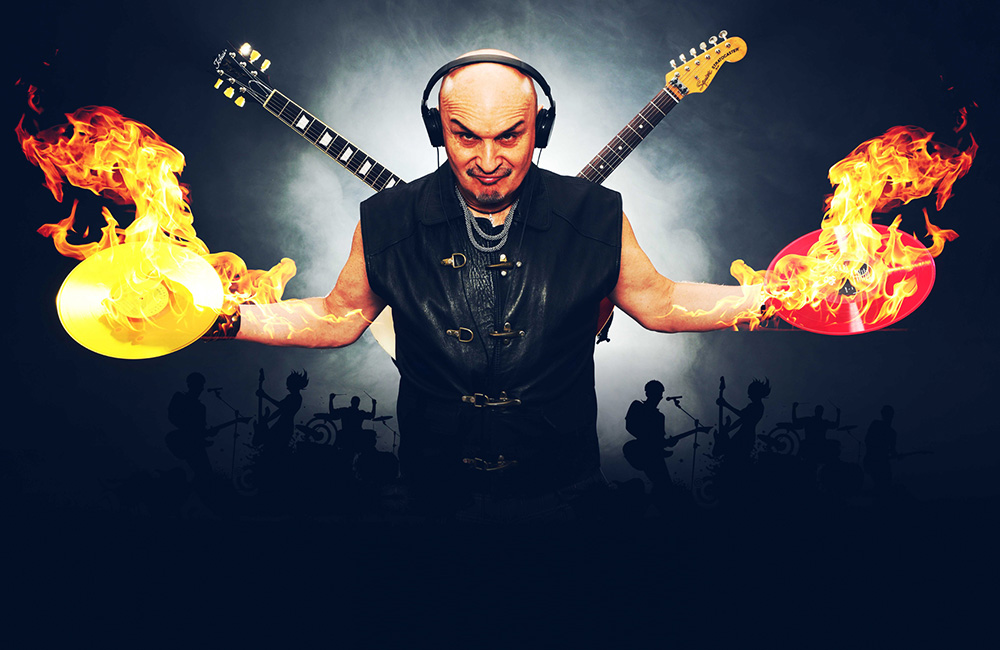 We Love Rock is a tribute-performance-concert that is based on the vision of a radio announcer – a browser of the waves – and at the hands of whom we will embark on an exciting journey through some of the mythical songs that have nourished the collective memory of generations and generations of good music lovers.

A Made in Yllana show in which humour, music, fun, nostalgia, fantasy and audience participation (at 33, 45 or 2000 RPM) will delight everyone who's spent a good part of their lives in the zone beyond time and space glued to a radio, a record player or creating their Spotify lists to share them.

Three voices, one rock band, four dancers and a vast ocean of sensations ahead of you. If you loved We Love Queen, you can't miss We Love Rock.