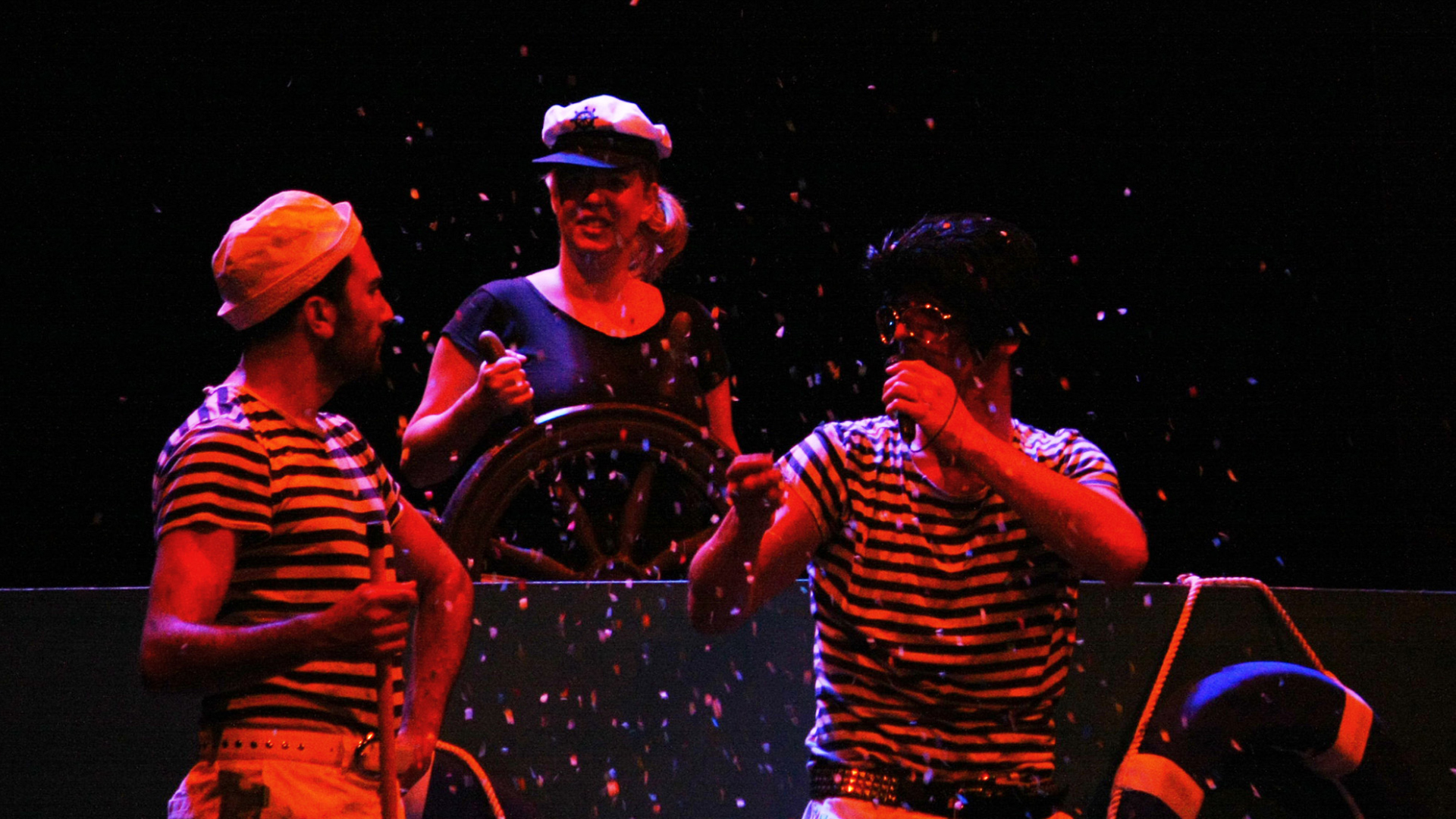 Splash! is a boundless journey into the unexpected. By way of visual theatre Yllana and the kids embark on a comic voyage where gales of laughter are roused by the most absurd and slapstick humor.

In Splash! Yllana form a curious crew of three roaming sailors lost in a storm of comic events. Bewildered characters that they offer us a punch of laughter, mime, music and ingenuity.

Splash! is the children's version of Yllana's show Glub-glub.