YLLANA
comedy theater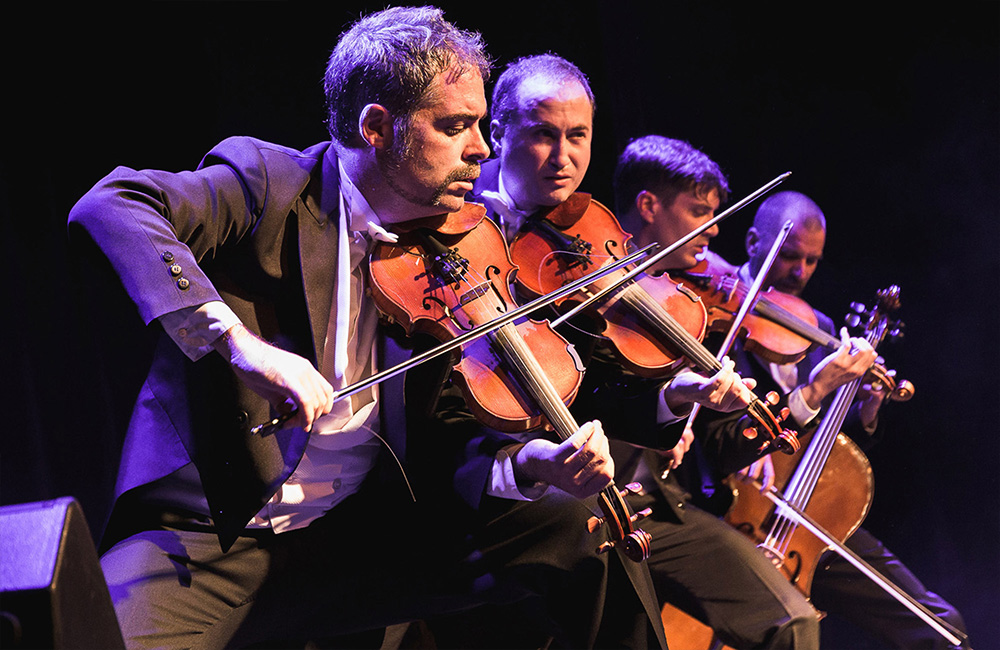 PaGAGnini is anything but just a concert. The musicians play, dance, jump, laugh, cry, interact with the audience, converting the show into an original comedy where the violin and the cello transform themselves spontaneously into new and original instruments (guitars, mandolins, percussions…).

PaGAGnini's own genius was a special referente during the creation of the show, not only in the title. His complex compositions, rash personality and amazingly talented interpretations reflect the spirit of PaGAGnini.

As well, a handful of memorable moments provide us with a new vision of the so called "classic contemporary music" of our days, such as U2 or the Frenchman Serge Gainsbourg.