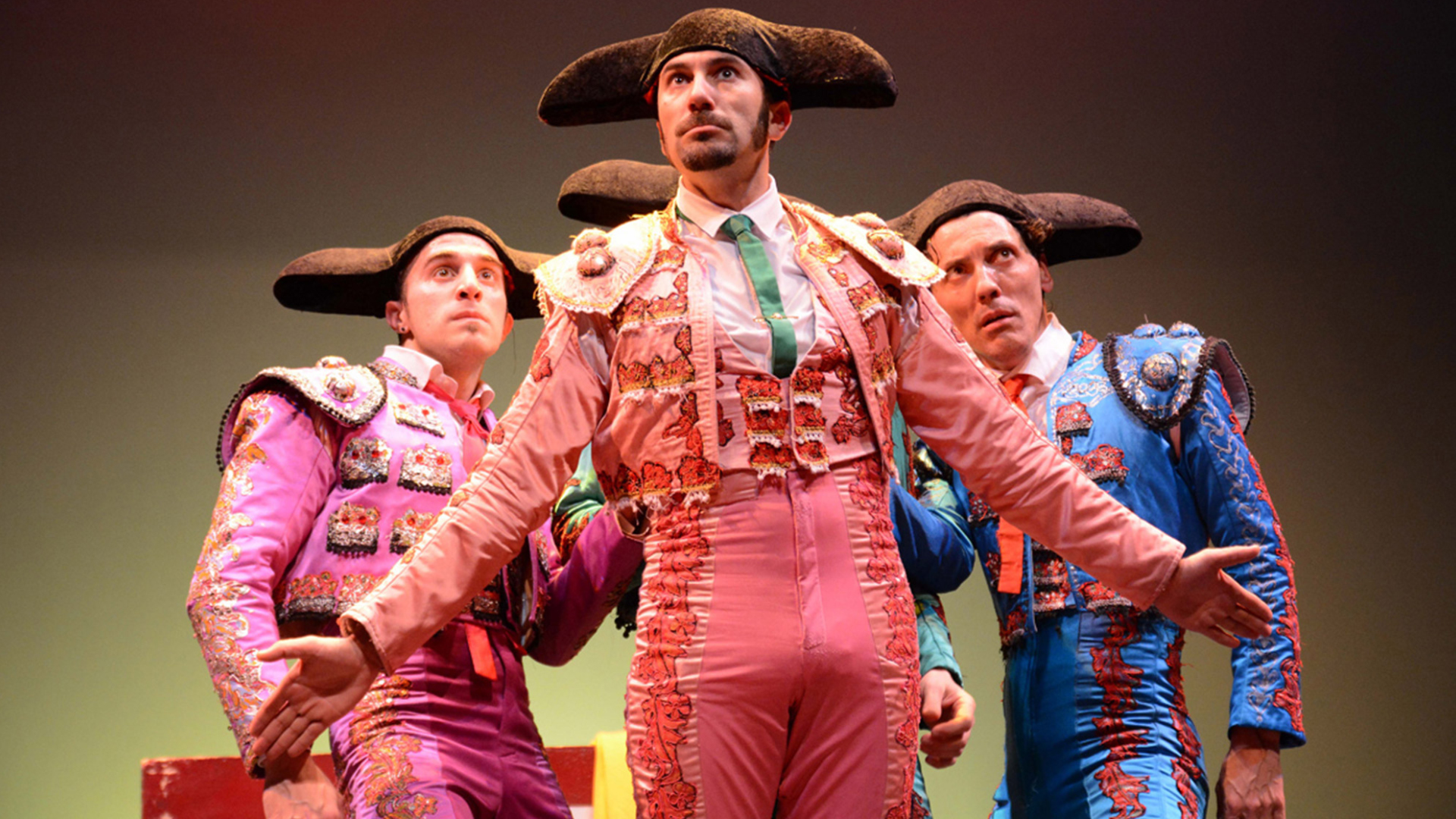 IIn 2011 Yllana is 20 years old and hasn't let out a peep about it. In 1991 a group of young enthusiasts got a theatre project up and running which we could never have imagined even in our wildest dreams to take us this far. This can largely be put down to Muu, our first show.

Muu is a satire about the world of bullfighting, the sense of honor, the macho posturing, the bravery, the motherland, the national festival and animal cruelty… And all those sacred, indomitable values involved in a rite which, well into the 21st century, pits man against beast in the manner of the Roman circus. Twenty years after its premier the controversy surrounding bullfighting rages on stronger than ever.

In the show the distinguishing features of company can already be seen in embryonic form: the awareness of comedy, the sense of rhythm, the use of sound as an extra character, it's very direct style, the roguish attitude of its production, the make-up of the characters… The show soon became an unexpected success.

This is how we discovered the universality of our humor. Something that began as a local phenomenon soon brought us recognition inside and outside our borders. We started a world tour at the invitation of the most prestigious international humor festivals like Just for laughs in Canada, the Edinburgh Fringe, the Festival of Arts of Istanbul and the Festival Printemps des Courges de Toulouse where the show was awarded the Courge D'Or.

Today we would like to revisit Muu to recover the essence of this company and the pleasure of reliving, without nostalgia, that lively spirit which drove us to create. But also, to share with the public which discovered Yllana in 666, PaGAGnini, Zoo or Brokers the principles on which our humor is based, with a revised, updated version in which, twenty years down the line, the experience is summarized with a lively, renewed approach in constant evolution.