YLLANA
comedy theater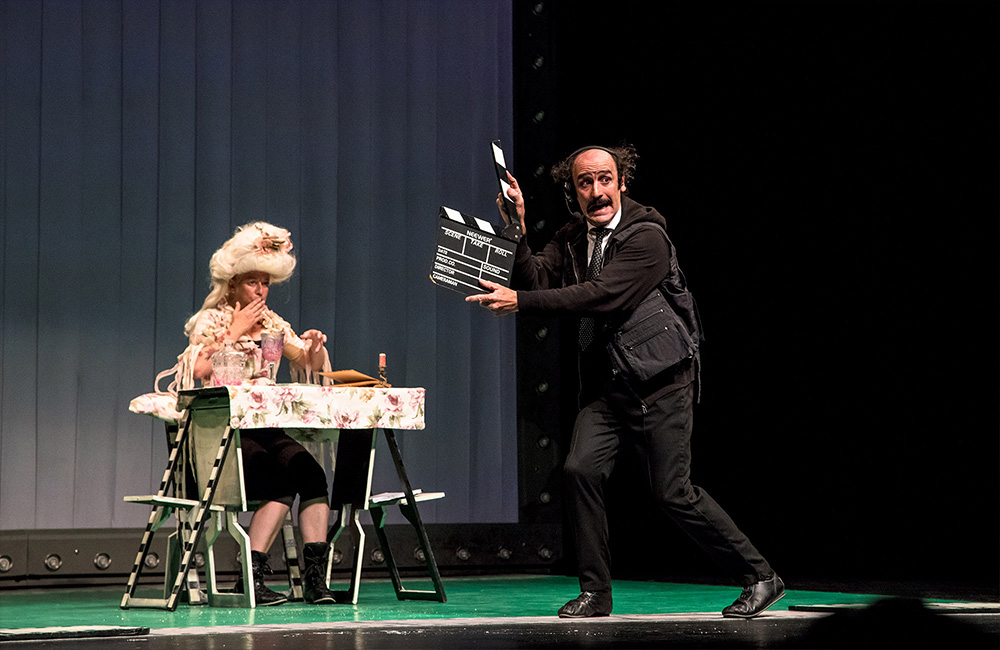 Gag Movie is fantasy in the making. It brings together the crafts of theatre and film in a dazzling and vibrant fashion, it's almost an art form of its own. Watch our four charming stars pay tribute to moving pictures. See them transcend the realms of the screen to stage a fun, hilarious and dynamic experience that… behold!… will pass before your eyes at "light speed" frames per second. Dare not miss it!

Four enigmatic movie stars find themselves trapped within the confines of a single picture frame. For how much longer? Years frozen in time, only the warmth and eagerness of a live, film loving audience can free them, and set in motion the magic.

Cast the spell, movie lovers, "Lights! Camera! Action!", and summon forth the stars of the night. See them burst magically onto stage, blending the arts of film and theatre, and embarking us all on a hilarious and truly enchanting journey through some of the most iconographic moments of cinematic art.