YLLANA
comedy theater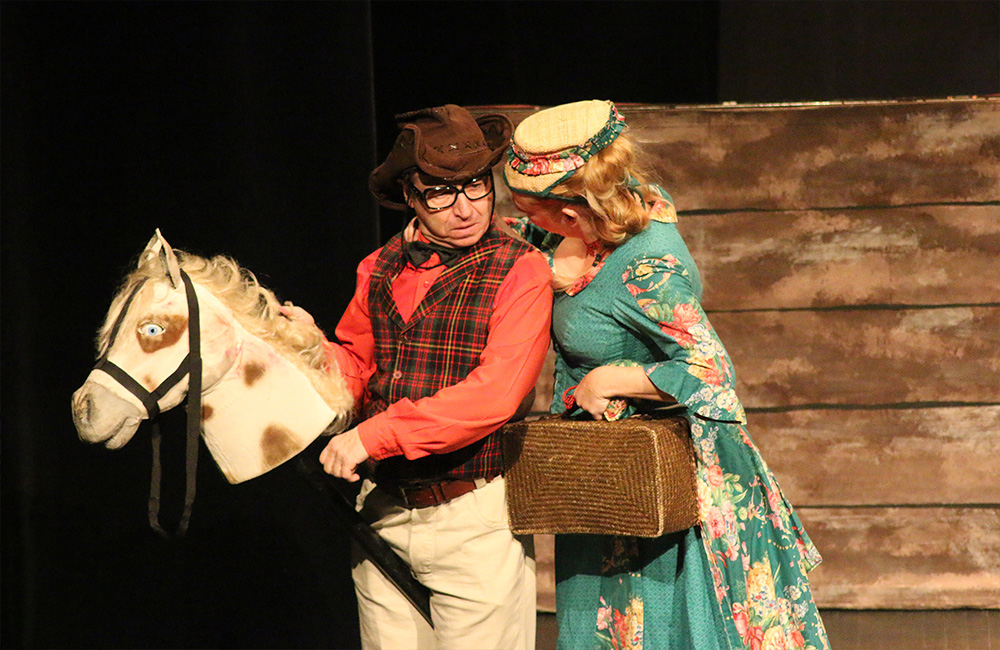 Apacific and simple farmer is waiting for his fiancée in a dusty train station in the far, far west. But before they can kiss each other, two very bad outlaws sequester her. Our weird hero will try everything to rescue her, while the girl will discover new feelings that she couldn't have ever imagined before and which will turn her into a real heroin.

Welcome to Far West, Yllana's first trip into the Western's genre. Thanks to the adventure of our anti-heroes, we will enter a wild world with no laws, where we will enjoy Indian tribes, deadly saloons, dangerous deserts, sunny duels, big persecutions and, according to the best Western movies, lots of action.

With this new show Yllana pays tribute to the Western movies that stimulated and encouraged our imagination making us play a lot. And at the same time Yllana honors its heroes, peasants, borders and those men who dared to challenge it.