YLLANA
comedy theater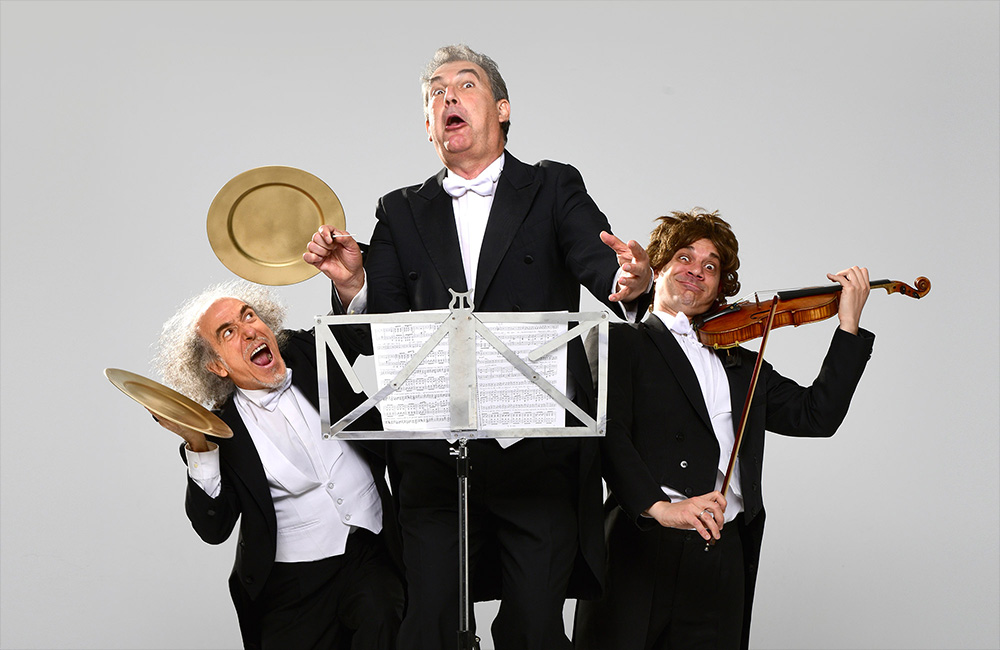 The famous orchestra director Josef Von Ramik, known for his bipolar personality, agrees to direct the prestigious Royal Orchestra, renowned for its unconventional frame of mind and exquisite execution.
Together, they will perform a repertoire of the great classics from the history of classical music. But he's not the only one invited. To mix things up a bit more for the evening, the world-famous orchestra leader and violinist Gaspar Krause will also be invited, notorious for his enormous and intolerable ego.

The stage will soon become a battlefield, in a power struggle to see who's most excellent of them all, which will lead to hilarious and unpredictable consequences. But one thing is clear: this will be a concert to remember.