English
OLD NEW YEAR GALA EVENT
13 January 2019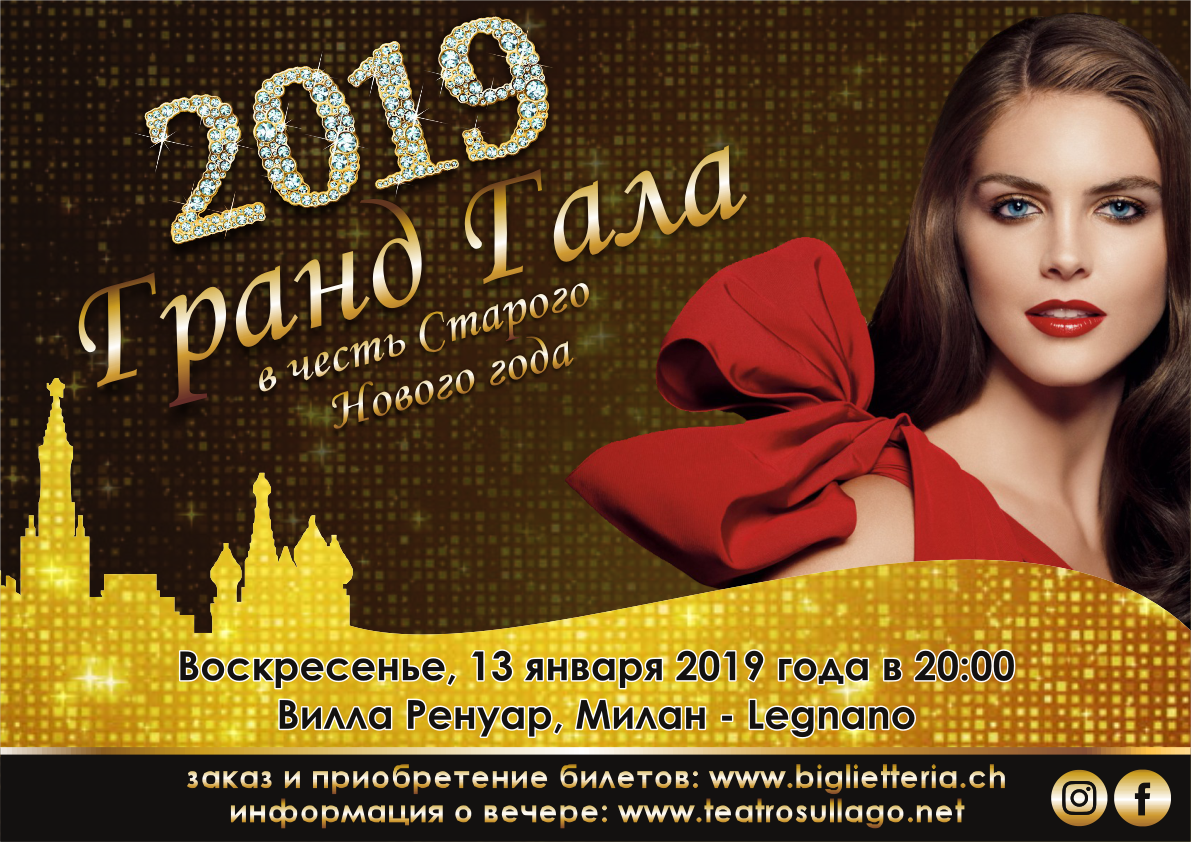 Read more:
PDF – english
PDF – russian
PDF – italian
VIDEO
ABOUT PERFORMANCE
Follow International Tradition, all Russian People as well the international audience celebrate the Orthodox (Old) New Year! We are glad to invite you to our Orthodox New Year Gala, a unforgettable event with participation of the best artists, leading, enchanting shows and live music.
The Old New Year is a event which follows the New Year Even and let us to spend this year on the brightest and highest level.
Русский
ГАЛА В ЧЕСТЬ СТАРОГО НОВОГО ГОДА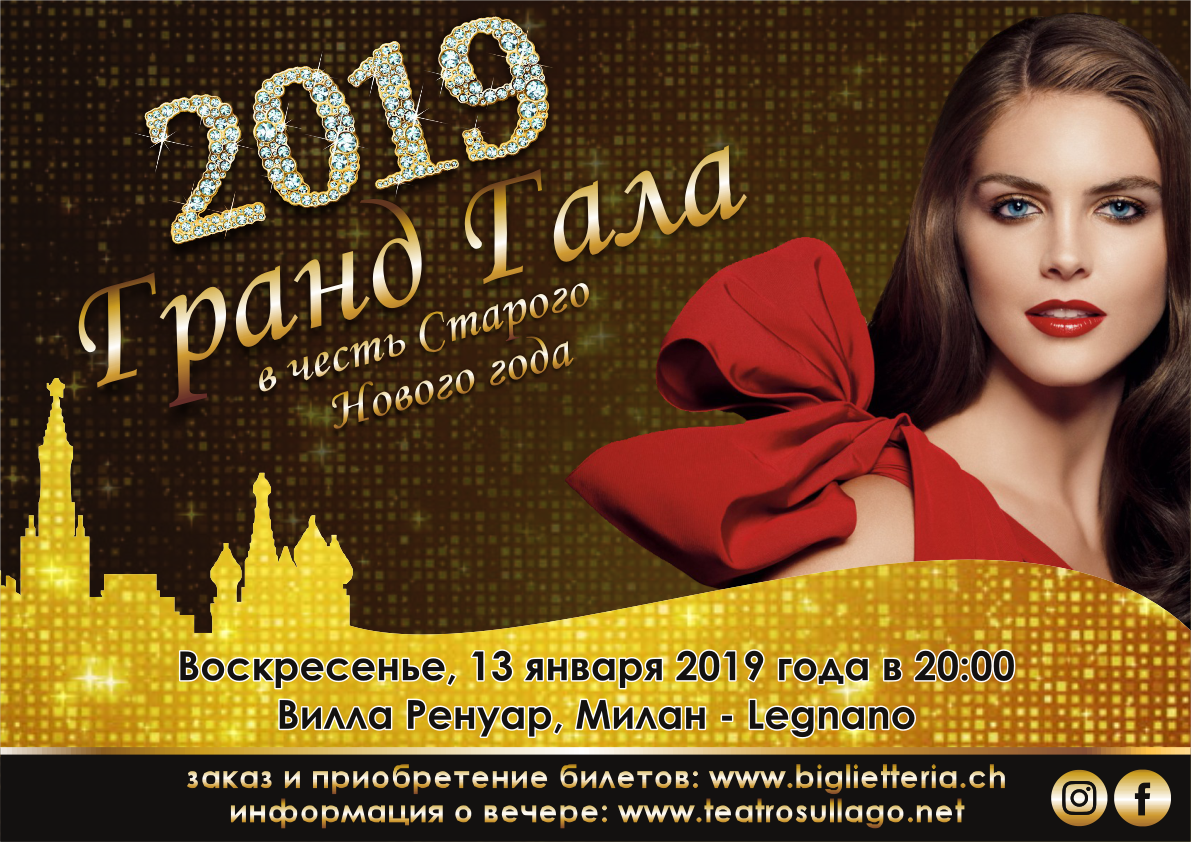 Read more:
PDF – english
PDF – russian
PDF – italian
VIDEO
О ПРЕДСТАВЛЕНИИ
По традиции приглашаем вас на праздничный гала-вечер в честь Старого Нового Года – незабываемое мероприятие с участием лучших артистов, ведущих, феерических шоу и живого музыкального оформления.
Старый Новый Год это праздник который вслед за Новым годом поднимает наше настроение и дает возможность провести этот год на самых ярких и высоких нотах.
Italiano
OLD NEW YEAR GALA EVENT
13 gennaio 2019 20:00
Villa Renoir
Milano Legnano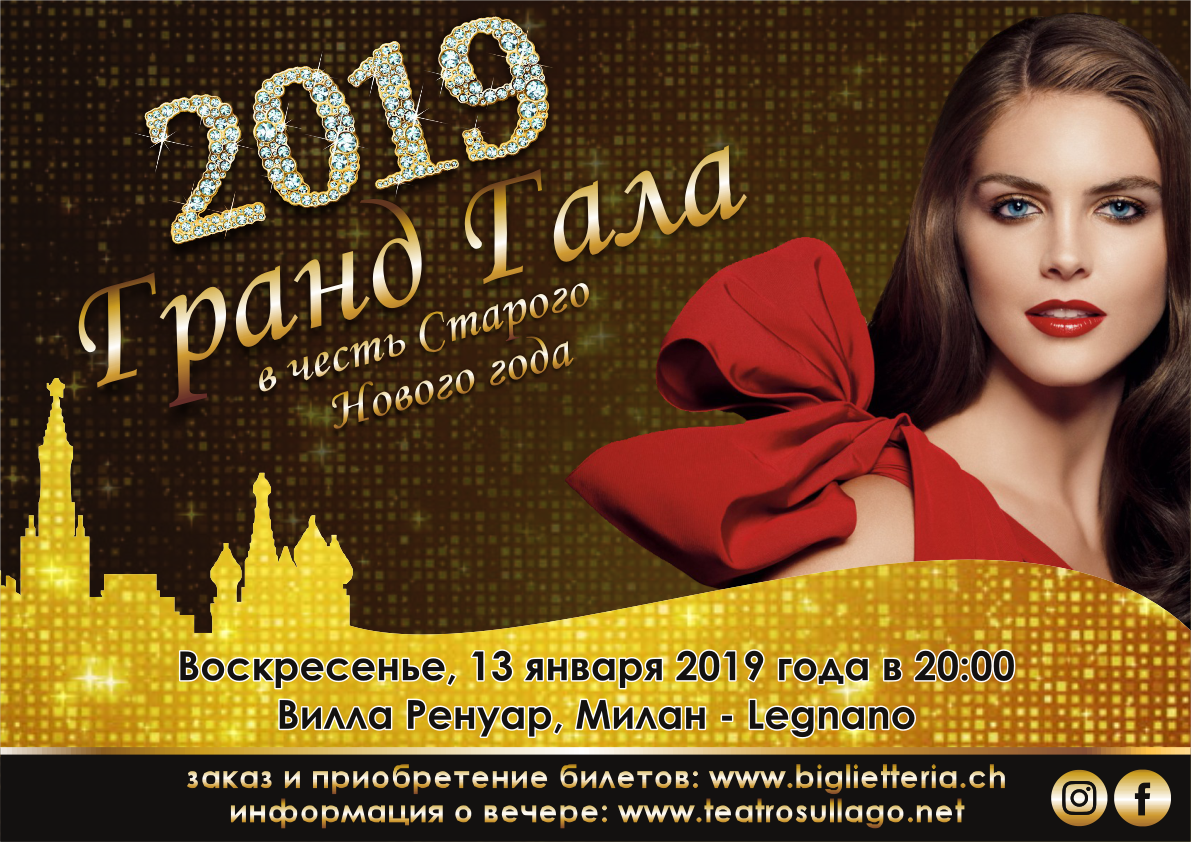 Read more:
PDF – english
PDF – russian
PDF – italian
VIDEO
SULLA PERFORMANCE
Segui la tradizione internazionale, tutto il popolo russo e anche il pubblico internazionale celebra il (vecchio) nuovo anno! Siamo lieti di invitarvi al nostro Galà ortodosso di Capodanno, un evento indimenticabile con la partecipazione dei migliori artisti, incantevoli spettacoli e musica dal vivo.
The Old New Year è un evento che segue anche il nuovo anno e ci permette di passare quest'anno al livello più luminoso e più alto.